Description
PERSONALIZED NUTRITION PLANNING FOR OVER 40 SPORTS
including position, season, and gender-specific options
| All-Sport Athlete | Cheer & Dance | Diving | Ice Hockey | Soccer | Track & Field |
| --- | --- | --- | --- | --- | --- |
| Alpine Skiing | Combat Sports | Field Hockey | Lacrosse | Softball | Volleyball |
| Baseball | Crew | Football | Marathon | Swimming | Wrestling |
| Basketball | Cross Country | Golf | Rugby | Tennis | And More |
| Football | Baseball | Basketball |
| --- | --- | --- |
| Soccer | Ice Hockey | Running |
| Tennis | Golf | And More |
ELITE NUTRITION FOR EVERY ATHLETE
Critical Reload Nutrition Guidebook delivers on-demand instruction and resources from the nation's top certified strength coaches, specialists in sports nutrition, and sport dietitians so you can execute a performance nutrition plan safely and effectively.
Focus on what matters to you, whether it's breaking through plateaus, building lean muscle, gaining strength and size, or boosting recovery.
Critical Reload Nutrition Guidebook provides proper nutritional guidance so you can make real progress in your sports training.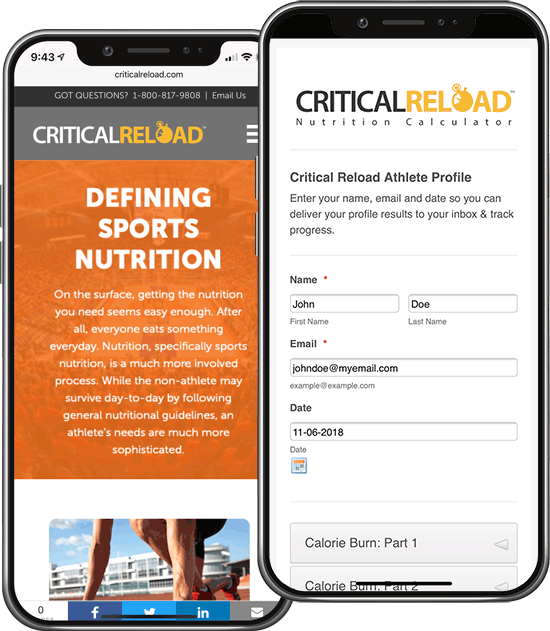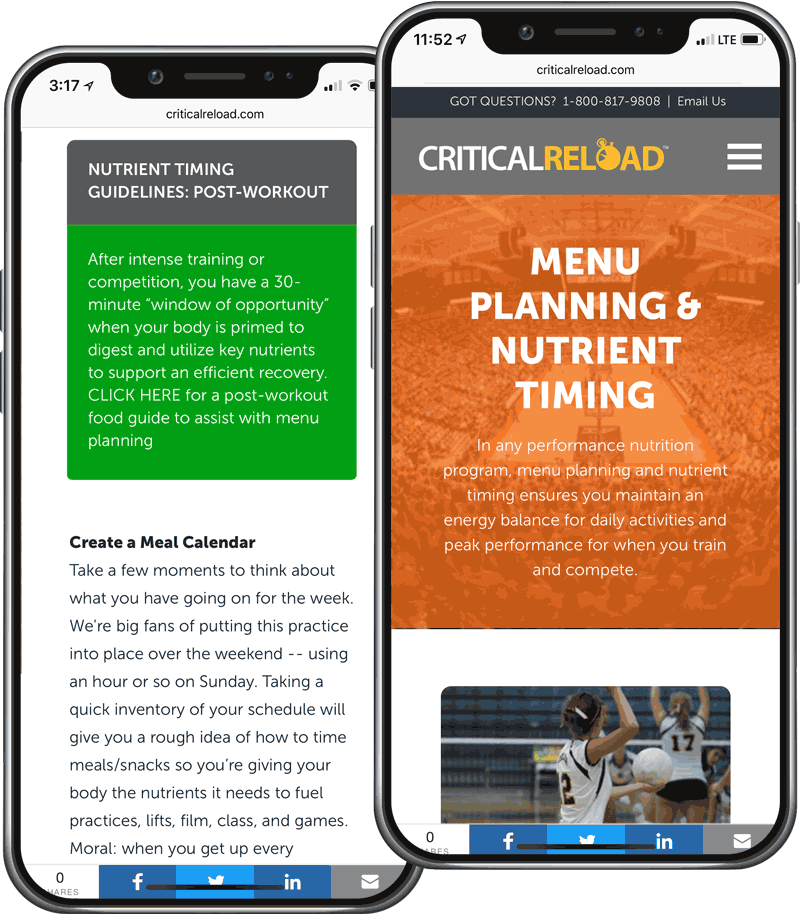 EAT RIGHT FOR YOUR SPORT AND SEASON
Critical Reload Nutrition Guidebook is a revolutionary system that builds a nutrition plan for 40+ sports, so your nutrition matches your sport's demands.
While everyone can benefit from improving general nutrition, sports performance requires specific nutritional methods.
Critical Reload Nutrition Guidebook analyzes your biometric measures, sport, season and more, to build the perfect nutrition plan specifically tailored to you.
COACHING POINTS FOR EVERY NUTRITION SITUATION
Ancillary downloads and mobile app partnerships make Critical Reload Nutrition Guidebook the most effective performance nutrition program available, so you see long-lasting results.
Get detailed coaching points for every nutrition situation, from pre-game meal suggestions, hydration benchmarks, digital food logs, real-time food logging, and restaurant suggestions to analyzing sleep quality and more.
Continually update nutritional needs as you build muscle, gain strength and change your body composition. Adapt your nutrition plan during periods of downtown activity or possible injury, and evolve as you return to play.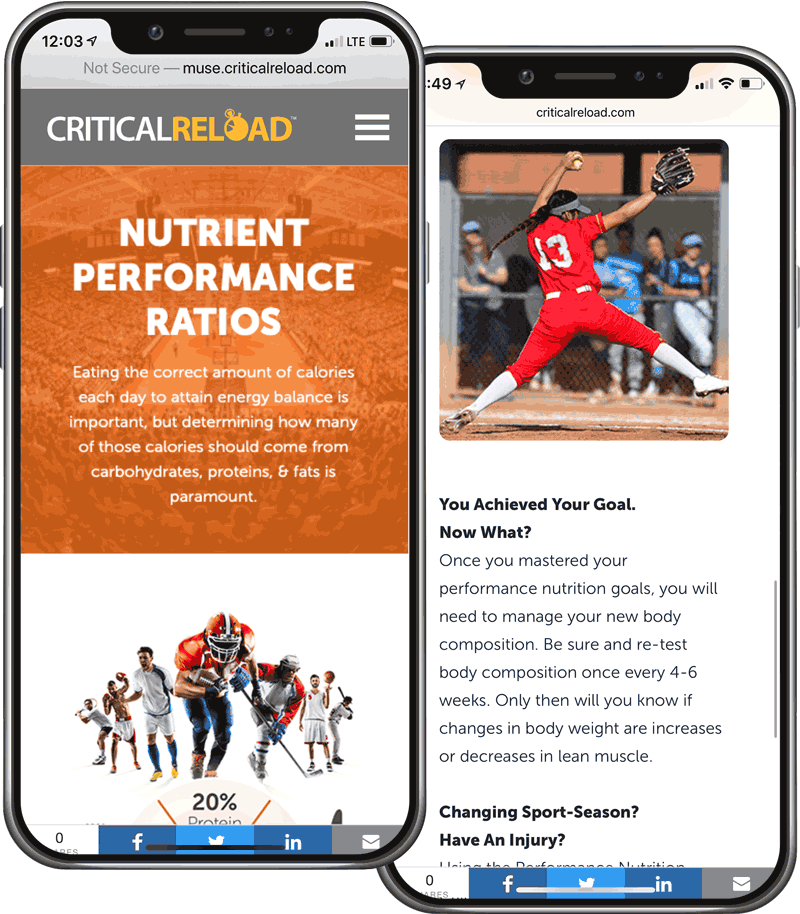 RELATED EDUCATION PRODUCTS
As part of Critical Reload's complete nutrition education system
"At GACS, the Critical Reload Guidebook and Curriculum gave us direction of the athlete and enhanced our ability to inform them how to jointly meet their performance and nutrition goals"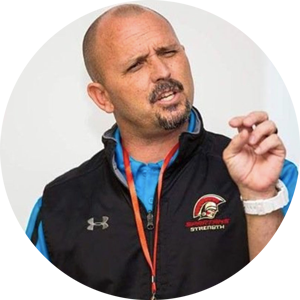 GARY SCHOFIELDFounder, Board Emeritus | National High School Strength Coaches Association (NHSSCA) | NSCA 2012 High School Strength & Conditioning Coach of the Year