Description
Benefits & Features
FLEXIBLE ENVIRONMENT

On-Demand content is flexible where students choose when and where they learn nutrition
TRANSFERABLE CONTENT

Lets you deliver pre-class assignments, in-class activities, after-class assessments.
Relatable Learning

Lessons Actively involve students in knowledge construction in a relatable manner
BLENDED LEARNING

Forums allow students to review and reflect on content, but also collaborate with peers
FORMATIVE ASSESsing

Teachers can deliver content, monitor student progress and provide timely feedback.
OUR CURRICULUM
In this video, Coach Bewley walks you through the powerful tools and features of the Critical Reload Nutrition Curriculum and Guidebook.
Within this video, you'll learn about:
The difference between the Critical Reload (CR) Curriculum and Guidebook.
How the coach/teacher and student instructional plans are displayed and their accessibility differ.
Review formative and summative quiz integration with each guidebook chapter.
How education is sourced and vetted for quality and accuracy.
How Critical Reload's entire education system lets you monitor student progress, provide assistive feedback, and more.
1
Empower
2
Detailed
3
Planned
4
On-Demand
5
Forum
6
Portal
Empower
Empower
The Critical Reload Nutrition Curriculum empowers physical education teachers and coaches with the ability to effortlessly deliver health and nutrition guidance to their students.
Learn more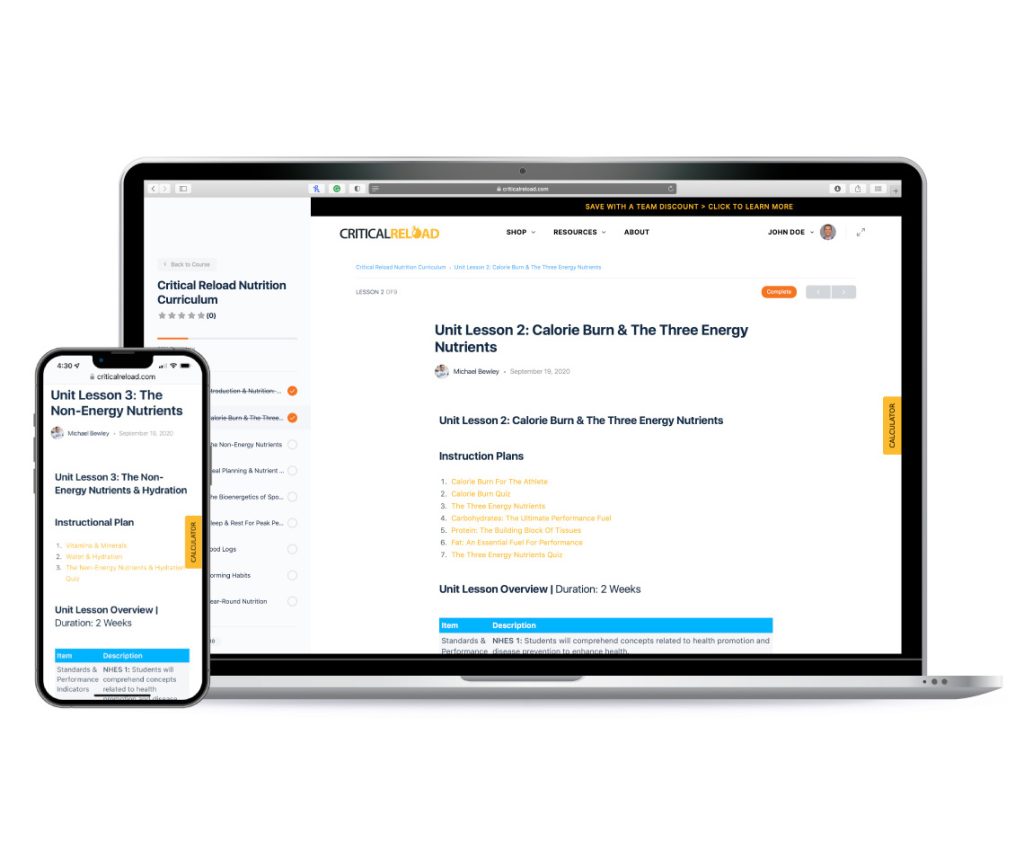 Detailed
Detailed
The Curriculum gives you detailed coaching points for every nutrition situation, from pre-game meal suggestions, digital food logs, real-time food logging, restaurant suggestions, and so much more.
Learn more

Planned
Planned
Nutrition lessons and resources are all planned out to make things easy. All you have to do is assign readings with the ability to monitor progress from a coaching dashboard.
Learn more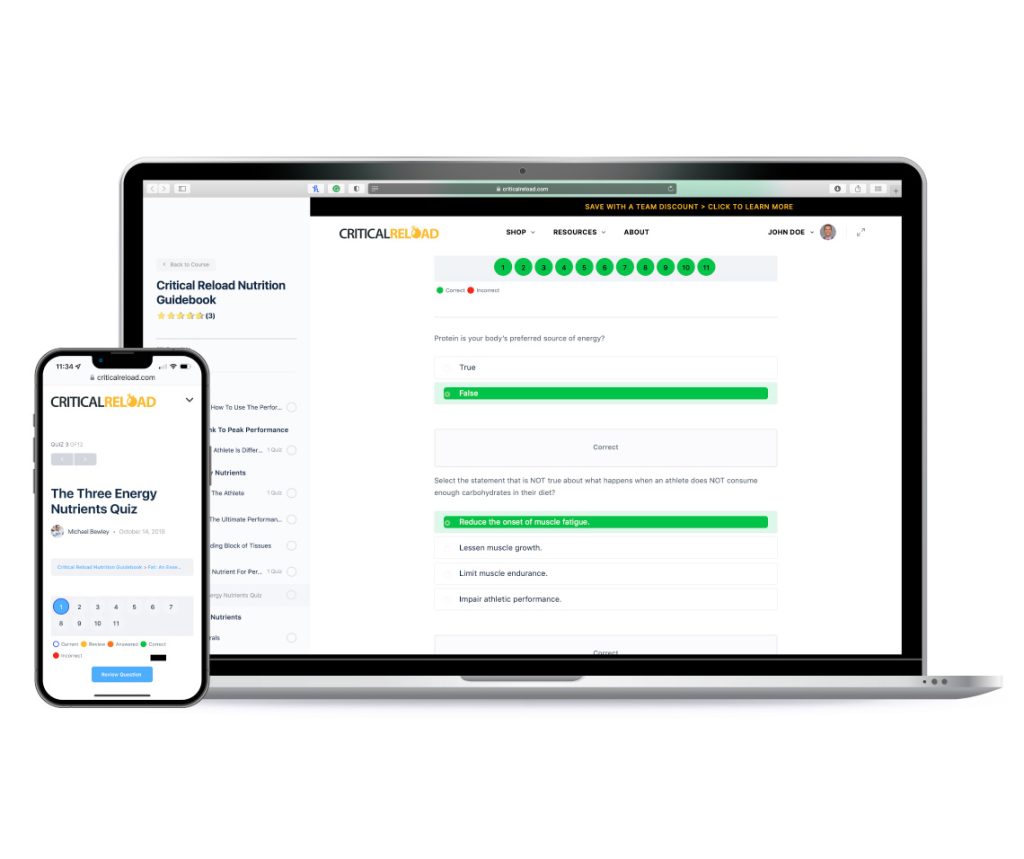 On-Demand
On-Demand
We understand a coach and athlete's time is precious. That's why we made all our nutritional content available on-demand, allowing you to choose when and where you learn nutrition.
Learn more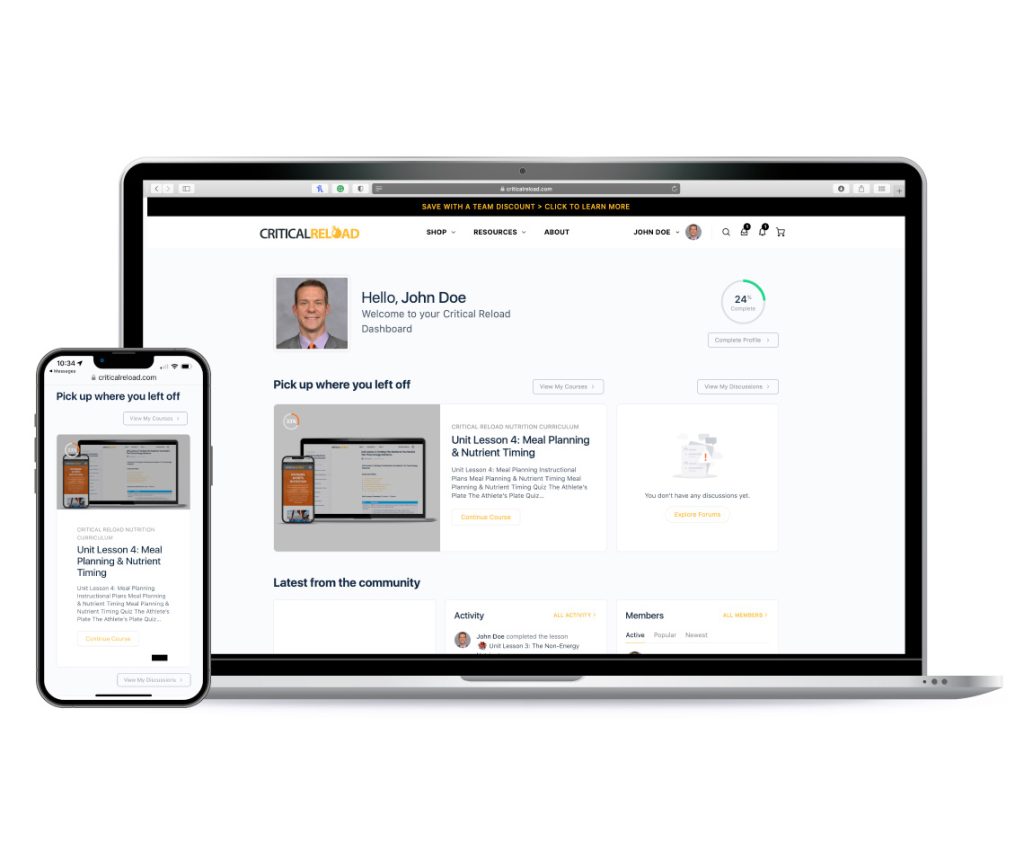 Forum
Discussion Forum
If coaches want to dive deeper, a school is assigned a private discussion forum where coaches, captains, and athletes can collaborate, provide timely feedback, and construct nutrition knowledge in a relatable manner.
Learn more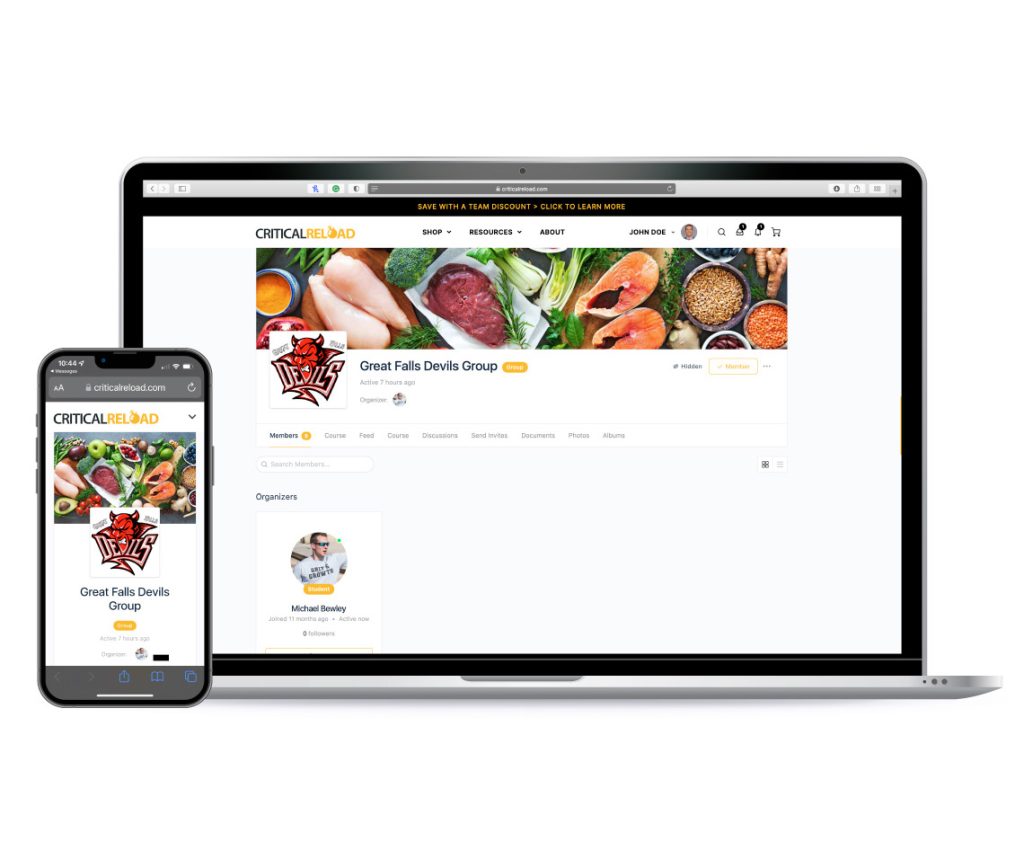 Portal
Portal
A parent or guardian can utilize our Parent Portal, which gains them access to their child's weekly lessons and the discussion forum.
Learn more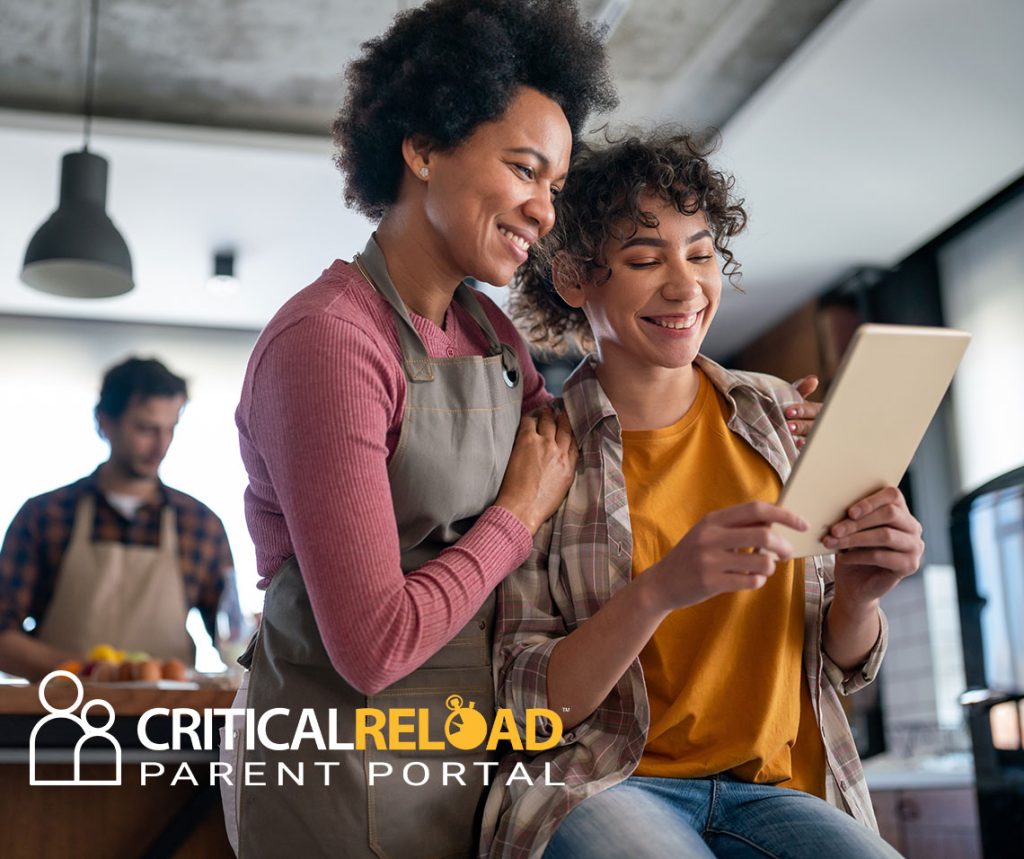 Take a Look at the curriculum
RELATED EDUCATION PRODUCTS
As part of Critical Reload's complete nutrition education system
"At GACS, the Critical Reload Guidebook & Curriculum gave us direction of the athlete and enhanced our ability to inform them how to jointly meet their performance and nutrition goals"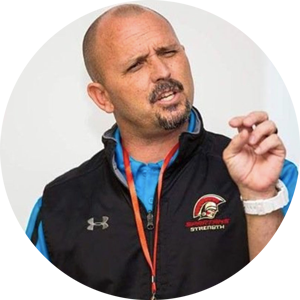 GARY SCHOFIELDFounder, Board Emeritus | National High School Strength Coaches Association (NHSSCA) | NSCA 2012 High School Strength & Conditioning Coach of the Year