Description
Benefits & Features
VITAMIN A
Promotes eye health, healthy skin, and immune function*
VITTAMIN C AND E
ProvideS antioxidant support for cellular protection*
VITAMIN D
PomoteS strong bones and a healthy immune system*
B VITAMINS
SupportS a healthy heart, blood vessels, and nerves*
TESTED & CERTIFIED
NSF Certified for Sport® to be FREE OF BANNED & Harmful SUBSTANCES
Keep your nutrition up
Basic Nutrients 2/Day is a comprehensive multivitamin/mineral combination that combines essential nutrients for heart, brain, nerve, immunological, bone, and skin health.
Few of us obtain all of the nourishment we need from our diet because it can be challenging to consume five daily portions of vegetables and fruits. Without adding extraneous additives or preservatives, Basic Nutrients 2/Day uses the purest and most absorbable vitamins and minerals. It's a handy two-capsule-a-day program that gives a good nutritional basis to accompany a healthy diet.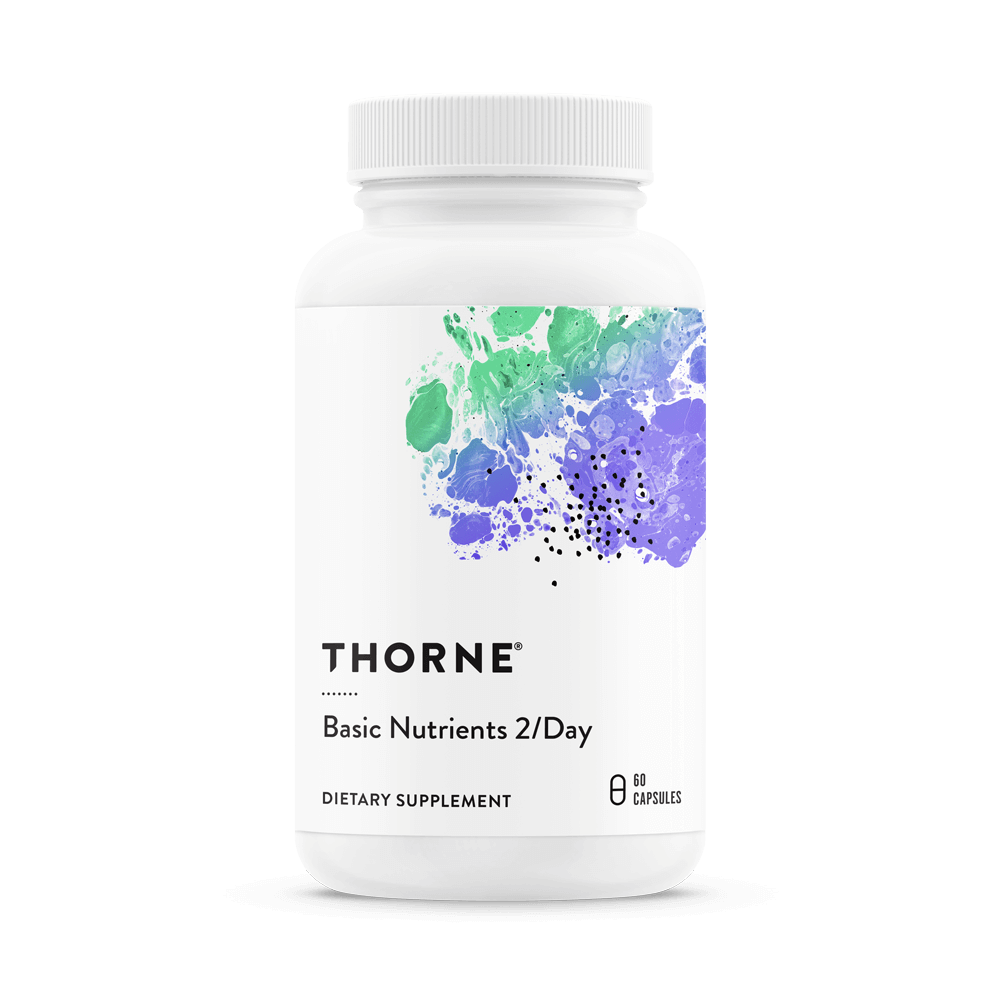 WHAT'S IN It?
Basic Nutrients 2/Day is a two-capsule-per-day delivery system, allowing individuals to easily acquire foundational nutritional assistance.
Vitamin A to promote eye health, healthy skin, and immune function*
Vitamins C and E and mixed tocopherols to provide antioxidant support for cellular protection*
Vitamin D to promote strong bones and a healthy immune system*
B vitamins to support a healthy heart, blood vessels, and nerves*
Vitamins K1 and K2 to contribute to bone and blood vessel health*
Zinc bisglycinate, a highly absorbable form of zinc, for immune function and skin health*
Chromium to support a healthy blood sugar level*
Plus several other well-absorbed, glycinate minerals
Previous
Next
A Safe, High-Quality
Nutritional Product
Athletes must be extremely careful about what they put into their bodies and Critical Reload is vigilant with our Select Brands recommendations. We chose an NSF-certified product to ensure that the manufacturer adheres to NSF's stringent safety requirements and processes.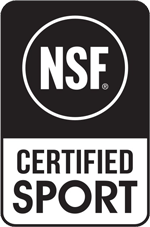 NSF International's Certified for Sport® program assists athletes, dieticians, coaches, and consumers all around the world in making safer supplement choices. Every facet of a product's development is rigorously assessed before it can achieve its certification, from extensive product testing and material studies to unannounced facility inspections.
HOW TO USE
Take two (2) capsules daily or as recommended by your health professional.
1. TAKE WITH FOOD: Take with a complete meal so the nutrients simulate a more natural delivery.
This delivery also disperses them into a bigger bulk, reducing their concentration in any one section of your digestive tract. This application makes it easier for your body to absorb the vitamins and minerals and reduces the likelihood of inflammation and discomfort.
2. SPLIT THE DOSE: Half the dose with breakfast and half with lunch is a good idea.
Your body's quantity to metabolize all at once gets reduced by splitting the dose between meals. It also helps spread the effect over a more extended period, which is especially beneficial for water-soluble vitamins like B vitamins and vitamin C, lost if not used immediately.
3. DRINK PLENTY OF WATER: Make sure you drink plenty of water.
Water is essential for many biological processes to run smoothly, including the digestion of vitamins and minerals. Having enough water in your gut lets the contents mix and distribute more quickly, making digestion and absorption chemistry easier to achieve.
This product gets contraindicated in individuals with a history of hypersensitivity to any of its ingredients.
Iodine may occasionally cause an allergic reaction in some individuals.
If pregnant, consult your health professional before using this product.
As vitamin K interferes with the effect of anticoagulant drugs (like Coumadin), the concurrent use of these agents should be avoided.
5-methyltetrahydrofolate supplementation is not recommended concurrently with methotrexate cancer therapy, as it can interfere with methotrexate's anti-neoplastic activity; however, this folate source has not been shown to interfere with the anti-inflammatory activity of methotrexate. An individual taking methotrexate for psoriasis or rheumatoid arthritis can safely take a supplement containing folate.
CRITICAL RELOAD
PERFORMANCE BLOG
According to a study published in JAMA Internal Medicine, 32% of individuals in the United States take a multivitamin. The primary motivation given was to improve one's general health. Teenagers, athletes, the elderly, those on a limited diet, those with a chronic ailment, and those taking medications that induce nutritional deficiencies as a side effect are all at risk for nutrient deficiencies and could benefit from a multivitamin.