Description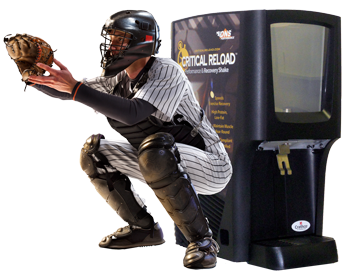 FUEL YOUR ATHLETES. GROW YOUR STRENGTH BUDGET.​
Boost your athletic budget using Critical Reload's post workout recovery drink. Our fundraiser can help you rake in thousands annually.
Benefits & Features
Mixes easily

Use a shaker bottle or blender
20g PROTEIN

FOR SUPERIOR MUSCLE GROWTH, STRENGTH, AND RECOVERY.*​
40g COMPLEX CARBS

FOR RAPID ENERGY REPLENISHMENT & MUSCLE RECOVERY.*​
Tested & certified

Free of banned & illegal substances
Clean ingredients

Gluten-Free and Low-Lactose
A More Complete Recovery Solution
Critical Reload's carbohydrate and protein blend makes it the best post workout recovery drink for athletes. With its 2:1 carb to protein ratio, Critical Reload powers your muscle recovery and amps up your energy better than taking carbs or protein alone. Push harder, recover faster.
A PURE PROTEIN SHAKE FOR RECOVERY IS OUTDATED
After a demanding workout, your post workout recovery drink choice is crucial for healing and growth. But not all nutrient mixes deliver results.
Critical Reload isn't only delicious – it's a powerhouse post workout recovery drink. Its carbs and protein combination supercharges muscle recovery and energy. This prepares you faster for your next challenging workout.
Safe, High-Quality Nutritional Product
Athletes need to be sure about what they consume. Critical Reload tests and certifies their products carefully. This ensures you get the performance benefits without risking health and safety.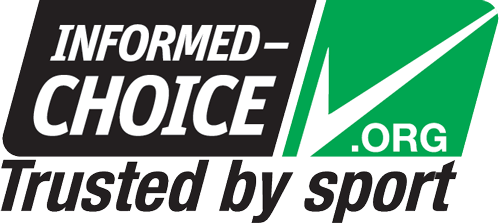 Critical Reload has adopted the Informed-Choice testing and certification program. This program provide the highest level of assurance possible that our products are free of banned or harmful substances.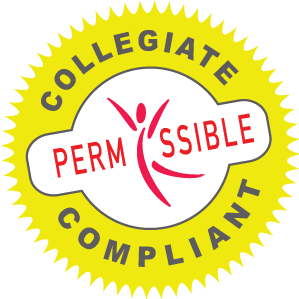 Critical Reload is suitable for collegiate athletics and is permissible under NCAA* Bylaws. The reason? It's not a dietary supplement and does NOT contain banned or harmful substances.
*NCAA is a registered trademark of the National College Athlete Association. This product is not endorsed by the NCAA.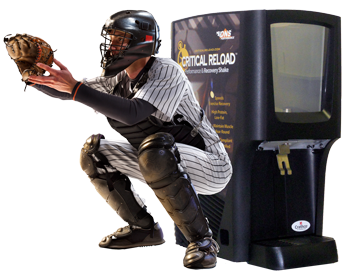 FUEL YOUR ATHLETES. GROW YOUR STRENGTH BUDGET.​
Elevate your athletic funds with Critical Reload's post workout recovery drink. Through our fundraiser, you have the potential to earn thousands every year.
MANAGE YOUR PERFORMANCE WINDOWS OF OPPORTUNITY
WINDOW #1
To speed muscle recovery, drink Critical Reload immediately after exercise to:
Replenish depleted energy stores
Stimulate muscle growth.
Facilitate quicker recovery between training & practice.
WINDOW #2
To boost energy, drink Critical Reload 30 minutes before exercise to: 
Boost blood glucose levels.
Delay fatigue.
Counteract muscle damage during exercise.
WINDOW #3
Drink Critical Reload between breakfast, lunch, and dinner as a nutritious snack to: 
Boost metabolism.
Maintain blood sugar levels.
Prepare for sustained energy and performance.
Previous slide
Next slide
Not A Dietary Supplement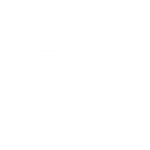 Critical Reload is not a dietary supplement. It is better identified as a conventional food by the FDA. The reason? It contains no vitamins, minerals, herbs or other botanicals, amino acids. Also, it contains no other substances found in the human diet, such as enzymes.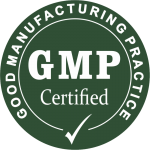 Critical Reload is made in a facility that follows the FDA's strict guidelines for good food manufacturing.
TEAM DISCOUNTS AVAILABLE
Coaches, teams, and organizations are invited to reach out to us. We offer group rate discounts for Critical Reload post workout recovery drink.
CRITICAL RELOAD
PERFORMANCE BLOG
While there's ongoing debate about the optimal timing for a post-workout recovery shake, there's consensus that consuming carbs and protein together after strenuous exercise aids in recovery and lessens bodily stress.

LEARN ABOUT PRE-WORKOUT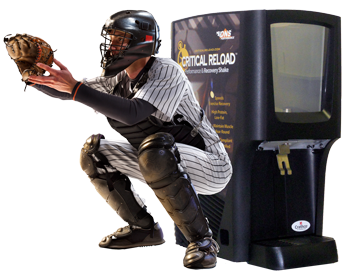 FUEL YOUR ATHLETES. GROW YOUR STRENGTH BUDGET.​
Critical Reload's Booster Program allows you to earn thousands of dollars a year in revenue for your strength budget.
FAQ
Our most frequently asked questions about Critical Reload Post Workout Recovery Shake
How is Critical Reload different from chocolate milk?
Distinct Protein Types in Critical Reload
Critical Reload post workout recovery drink differs greatly from milk. First, it contains three distinct types of protein. The types include casein and whey proteins (isolate and hydrolyzed). Hence, the user gets a unique sequence of amino acids. Critical Reload scores 100% in all essential amino acids. Why does all this focus on amino acids?
The Importance of Amino Acids
Next, your body builds muscle out of amino acids, not whole proteins. Secondly, proteins provide the body with critical amino acids that serve as building blocks for forming new muscles. But not all dietary proteins are equal. Whey rapidly increases protein synthesis and casein blocks protein breakdown. The combination of both is ideal for Critical Reload ingredients.
Understanding Whey and Casein
Milk proteins are great sources of essential amino acids, but they differ in one aspect. Whey is a fast-digesting protein, and casein is a slow-digesting protein. Fast-digesting whey means it empties from the stomach quickly. This causes a rapid and significant increase in plasma amino acids. The result is protein synthesis briefly increases, but protein breakdown remains the same. Whey has more leucine, an amino acid that boosts protein creation. Whey protein quickly boosts protein creation, but the effect doesn't last long.
Important Characteristics of Milk Casein
Milk casein protein doesn't dissolve easily, but it forms structures called micelles to mix better with water. When milk gets processed with heat or acid, the casein and its micelle structures break down into simpler forms. As a result, a gelatinous material gets developed. Whey casein digests slowly, leading to a steady release of amino acids into the bloodstream.
Is Critical Reload Gluten-Free?
Yes, the Critical Reload post workout recovery drink is entirely GLUTEN-FREE!
Is Critical Reload Lactose-Free?
No. Critical Reload does contain a low-level of lactose (2-grams per 8-ounce (oz) serving compared to 12-grams per 8-oz searing of low-fat milk). Lactose tolerance varies widely. The majority of athletes I've worked with whom are lactose intolerant can take Critical Reload without any gastrointestinal disturbance. There is a minority though that cannot take Critical Reload because of their heightened lactose sensitivity. We recommend you consult your physician before using Critical Reload as your post workout recovery drink.
How many bags come in a case of Critical Reload?
A case of Critical Reload contains six (6), 3.4-pound bags.
How many servings of Critical Reload are in a 3.4-pound bag?
Each 3.4-pound bag of Critical Reload contains 24 servings.
How is Critical Reload Different From A Dietary Supplement?
The FDA defines Critical Reload post workout recovery drink as a conventional food. While dietary supplements often contain ingredients like vitamins, minerals, herbs, and amino acids found in our diet, Critical Reload doesn't include any of these added dietary components.
Secondly, Critical Reload is made in a factory that follows GMP standards and is overseen by the FDA. The acronym GMP stands for Good Manufacturing Practices.
Lastly, conventional foods must have a Nutrition Facts panel. Dietary supplements must have a Supplement Facts panel. The label on Critical Reload shows "Nutrition Facts" instead of "Supplement Facts".