Description
Benefits & Features
INCREASE ENERGY
increase the ability of energy production for athletes*
IMPROVE RECOVERY
repair tissue and utilize energy from foods at a greater level and capacity*
HORMONE BALANCE
NORMALIZE HORMONE BALANCE FOR BETTER BODY COMPOSITION AND faster strength INCREASES*
INCREASE RESILIENCE
reduce anxiety, depressive-light behavior and promote healthy brain development*
TESTED & CERTIFIED
NSF Certified for Sport® to be FREE OF BANNED & Harmful SUBSTANCES
GUT Check
FloraSport 20B is a one-of-a-kind probiotic combination with 20 billion active organisms in each capsule. It helps athletes with high demands on their digestive tract or immune system due to a specialized diet, travel, training, competition, or chronic stress.*
Probiotics are friendly bacteria found naturally in dairy products with active cultures, such as yogurt and kefir, improving immune response and protecting against gastrointestinal disorders. Nearly 70% of our immune system is in our gut, so when the gut microbiome is out of balance, harmful bacteria form that can lead to poor digestion and the ability to resist the infection of pathogens and parasites or harmful bacteria.
Poor gut health occurs when the athlete's diet does not consist of a wide variety of whole foods such as fruits, vegetables, and whole grains.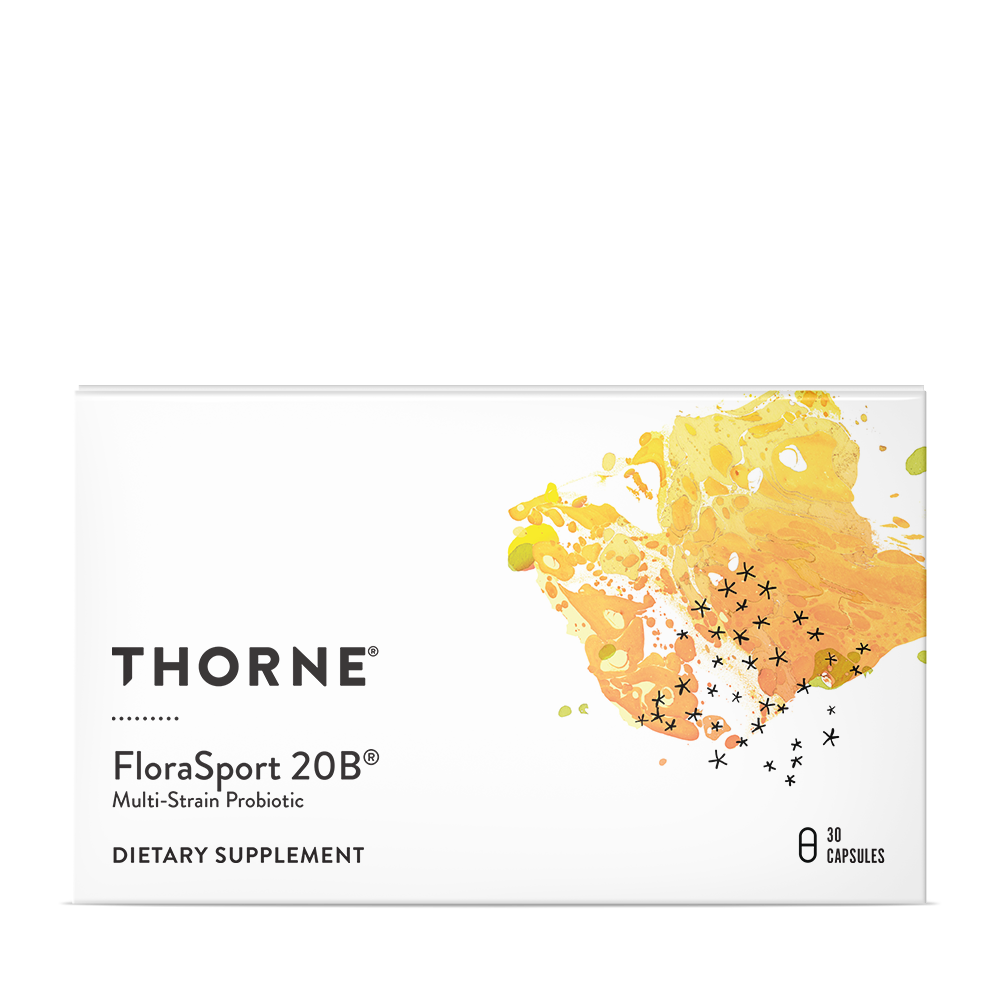 WHAT'S In
FloraSport 20B?
FloraSport 20B is a superior blend of freeze-dried Lactobacillus paracasei, Lactobacillus acidophilus, and two strains of Bifidobacterium lactis. L. acidophilus and Bifidobacterium are the two probiotics most extensively researched and shown positive improvements with:
Increased energy production
Reduction of disease risk
Reduce anxiety and depressive light behavior
Improve training recovery
Influence muscle gain and strength
Decrease stress and increase resilience
Facilitate faster recovery from training
Each capsule contains 20 billion active cultures and comes in individually-sealed blister packs for humidity and temperature control.
Previous
Next
A Safe, High-Quality
Nutritional Product
Athletes must be extremely careful about what they put into their bodies and Critical Reload is vigilant with our Select Brands recommendations. We chose an NSF-certified product to ensure that the manufacturer adheres to NSF's stringent safety requirements and processes.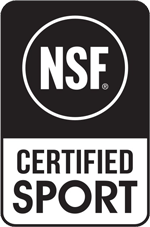 NSF International's Certified for Sport® program assists athletes, dieticians, coaches, and consumers all around the world in making safer supplement choices. Every facet of a product's development is rigorously assessed before it can achieve its certification, from extensive product testing and material studies to unannounced facility inspections.
HOW TO USE
Take 1 capsule daily with a meal or as recommended by your health professional.
TAKE WITH FOOD: Take with a complete meal so the nutrients simulate a more natural delivery.
This product is contraindicated in an individual with a history of hypersensitivity to any of its ingredients.
If pregnant, consult your health professional before using this product.
There are no known adverse interactions or contraindications at publication date.
CRITICAL RELOAD
PERFORMANCE BLOG
Your "gut flora" contains around 100 trillion bacteria. The importance of having a healthy gut flora for your overall health cannot get overstated. A diet high in whole foods offers your gut with a wide range of nutrients that aid in the growth of various bacteria, resulting in a more diverse gut flora.
FAQ
Our most frequently asked questions about probiotic supplements
The term "probiotic" literally translates to "for life." Probiotics are living microorganisms that, when consumed or administered locally in adequate amounts, help the consumer's health. These natural and friendly bacteria balance our gut microbiota and support our immune system once they reach our intestines.
How often should I consume probiotics?
Probiotics' health benefits vanish if not consumed regularly. Think of them as 'visitors' in your intestine.  Therefore, probiotics should be taken daily to maintain a healthy gut environment.
Are probiotics suitable for babies and young children?
As part of a well-balanced diet, probiotics can get ingested by people of all ages. A baby's gut is sterile before birth, and its immune system is undeveloped. A baby's gut microbiota develops from the moment they are born. The growth of a baby's gut microbiota is continued by breastfeeding or using an infant formula with probiotics. The microbiota in the stomach varies as a child grows and changes their diet. Most youngsters have a pretty steady gut equilibrium by age two or three. Their immune system has also increased significantly. Both may, however, benefit from taking probiotics daily.
Is it possible to take too many probiotics?
No! It's considerably more likely that intended health advantages won't be realized due to insufficient probiotic daily doses. Today, there are a variety of delivery forms that provide enjoyable and straightforward methods to get a healthy serving of probiotics as part of a daily routine to maintain the correct dosage.
How long before I notice a difference in my health as a result of taking probiotics?
Probiotics provide health advantages in various areas, including immunological, gastrointestinal, vaginal, and respiratory systems. Because everyone is different, as are their stages of health, the time it takes for benefits to get observed varies within a group. If our immune system is weak or damaged, we will usually notice improvements within a few days. If our health is already good, we may take probiotics as a preventative measure, even if we don't see instant results. Probiotics will help balance your gut bacteria, strengthen your immune system, and support respiratory health in any case.
Should I take probiotics if I'm on antibiotics?
To fully restore the gut microflora and reduce the risk of antibiotic-related side effects, probiotics should be taken during and for 1-2 weeks after antibiotic therapy.
Is it okay if I take probiotics when I'm pregnant?
Pregnant women frequently experience stomach issues. Regularly taking probiotics is a safe and effective way to help avoid mild intestinal problems and boost overall health. Consuming probiotics can also provide immune benefits for both the mother and the infant.
How much probiotics should I take on a regular basis?
Depending on the probiotic, probiotic blend, and desired clinical goal, studies have found that a dosage of 1 – 40 billion bacteria per day has favorable health effects. Follow the suggested daily serving on the dietary supplement container to ensure you get an adequate daily dose.
Thorne's fish oil supplements provide extra benefits in addition to heart and brain health. Thorne's fish oil supplements contain more omega-3 fatty acids per serving than many other fish oil supplements on the market. The company also offers a selection of fish oil supplements to address specific health concerns.
What role do probiotics play in preventing diarrhea?
Toxins produced by pathogens can cause diarrhea. Probiotics simply stop pathogens from growing, reducing the amount of toxins produced. Probiotics restore gut flora equilibrium, resulting in improved stool regularity and consistency.
How do probiotics help with vaginitis and yeast infections?
Probiotics produce tiny amounts of lactic acid, which causes a pH drop in the vaginal canal. For a healthy vaginal system, a lower pH is considered typical. The yeast and dangerous bacteria that cause vaginitis are crowded out or inhibited by competitive exclusion.
Is it true that probiotics can help travelers?
Travelers are occasionally exposed to bacteria and pathogens that cause diarrhea, particularly in third-world nations. Probiotics should be taken 3 to 5 days before departure, during the vacation, and for two weeks after returning home to reap the benefits.
Do probiotics have any negative side effects?
Only about 1% of test groups report any negative effects. Excess gas is the most common adverse effect reported, and it is usually resolved when the user stops taking probiotics for a few weeks and then resumes taking them at a lower dose (50 percent of recommended dose).